Virtual Systems Launches Virtual Desktop Improvements
Virtual Systems upgraded its Virtual Desktop infrastructure (VDI) to the latest release of VMware Horizon (with View) 6.0. This latest release contains many new features, capabilities, improvements and bug fixes. We're excited about these new features:
Enhanced mobile and tablet functionality
Real-Time Audio-Video and Multimedia Redirection (MMR) features built in to the View Agent
USB 3.0 functionality on a single stream
Improvements to virtual printing services.
Enhanced Mobile Functionality
VMware Horizon (with View) includes enhanced mobile tools in the form of Unity Touch for iOS and Android devices. Unity Touch adds ease-of-use features for running Windows desktops on mobile devices. Unity Touch:
Simplifies browsing, searching and using Windows applications and files
Builds in functionality to perform all of these actions with a mobile friendly UI overlay, without the need to use Windows search functions or the Start menu.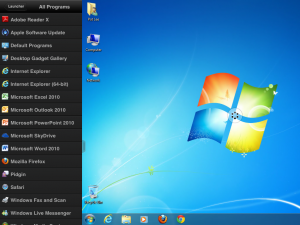 A Better Audio-Visual Experience
Another key feature of Horizon 6 is the advanced Real-Time Audio-Video improvements:
Better compatibility with various webcams
Increased functionality with Skype and other real-time applications, allowing for users to connect to anyone at any time on their virtual desktop
Multimedia redirection optimizes audio and video streaming to the virtual desktop by utilizing local resources (if the View Agent determines it necessary).
These are just a few of the features offered in the newest iteration of VMware Horizon 6.0 that improve functionality and provide for a peerless user experience while using a virtual desktop from anywhere, on any device.